ABICH developed a calculation software in-house to simulate the theoretical SPF (Sun Protection Factor) value analysing the sunscreens in the finished product. This simulator is useful in the early research and development phase and prior to the successive confirmation through the in-vitro and in-vivo testing required by current guidelines.

Abich developed specific reference materials in-house like SPF standard emulsions, in line with the ISO 24444 and 24443 standards, for carrying out experimental testing for laboratories and test facilities.
For info and quotations, please contact


Standard emulsions for identifying the Sun Protection Factor (SPF):
Standard for in-vivo SPF testing
: in line with Colipa 2006 and ISO 24444: 2010
P2 STANDARD
: SPF 16.1
100-gram jar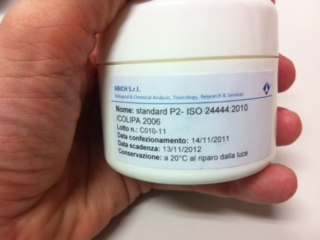 Standard for in-vitro and in-vivo SPF testing
: : in line with the ISO 24443: 2011 UVA-PF UVA ISO standard and in line with the ISO 24442 UVA PPD standard
S2 STANDARD
: UVA-PF 12.7
100-gram jar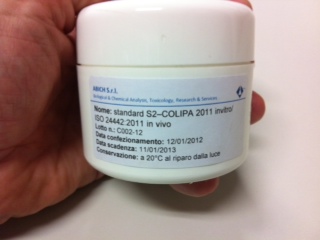 All standards include the certificate of the HPLC filter titre and are guaranteed to be stable at room temperature until the expiration date on the package. Delivery time from the receipt of the order: 20 working days. No additional delivery charges for deliveries in the European Community.